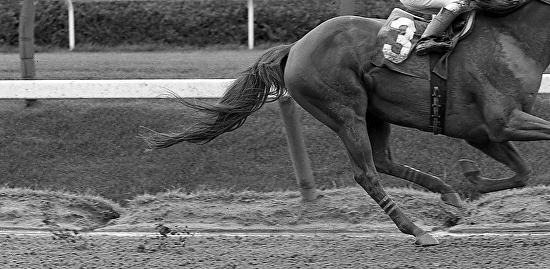 ANNOUNCING - In honor of Triple Crown Season
Track Life: Image and Words
Expected Publication Date - October 2013
A new book of racing images paired with written contributions by race industry insiders, turf writters and fans of the world of Horse Racing
---
JULIET R. HARRISON PHOTOGRAPHY GALLERY / STUDIO
at the Red Hook CAN / Artists Collective
7516 North Broadway
Red Hook, NY 12571


This gallery is a permanent space showing my work and a studio space where I can photograph the art of others.
*****ALL Matted and Loose prints are now 40% off their marked price in the gallery. This included image from the Angels in the Architecture and Horses of San Marco series, as well as older Geltain Silver Prints that were already marked down to $200. and the new Works in Progress prints.******
---

I have been honored by being named one of the 10 Best Emerging Fine Art Photographers in 2011 by the BWGallerist.
Best of the Best: Emerging Fine Art Photographers of 2011


---
All images on this site are Copyright Protected. No reproduction of images without written permission of the artist.